Cantina Pizzolato
"HOOPA" ORGANIC SPARKLING WHITE WINE IGT VENETO COLFONDO
Regular price
Sale price
€9,30 EUR
Unit price
per
Sale
Sold out
Organic and Vegan Wine
AWARDS 2021 AND 2020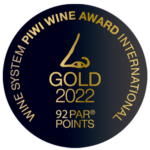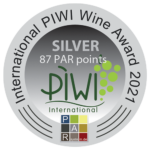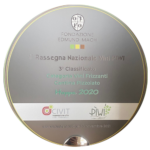 Gold Medal – 92 PAR points – at The PIWI Wine Award International 2022.
Silver Medal – 87 PAR Points – International PIWI Wine Awards 2021;
3rd Classified in the sparkling wines category at the 1st PIWI National Wine Review of the Edmund Mach Foundation 2021.
NOTES OF THE WINEMAKER
PIWI are grape varieties resistant to fungal diseases. They are the result of a constant
research of man and of a selection, which has been going on for several decades, of GMO-free crossings
between varieties of Vitis Vinifera (for wine) and American vine varieties (resistant to
fungal diseases), admitted to all effects for the production of quality wines. The
advantage is the minimum number of treatments performed and the consequent impact
environment for their cultivation.
Grapes: Johanniter
VINIFICATION
For this wine, a classic white vinification is carried out with indigenous yeasts at a controlled temperature. After which the malolactic fermentation begins in the wine. The second fermentation takes place in the bottle through the residual sugars of the first fermentation, at a temperature of 15°C and lasts about 2 months. Sparkling wine with the bottom.

ORGANOLEPTIC NOTES
Brilliant color, straw yellow with greenish reflections. Very fruity bouquet with very distinctive tropical and citrus notes, such as pineapple. Floral notes also of wisteria. Harmonic wine, flowing and rightly persistent perlage
ANALYTICAL NOTES
Alcohol content: 11% vol.
Residual Sugar: <1 gr/lt
NOTES OF THE SOMMELIER
Service temperature: to be served at 4°C-6°C.
Combinations: we propose to experiment with new and unusual combinations with
flavors and aromas of this still little-known wine. We recommend gently turning the bottle upside down for a completely innovative PIWI EXPERIENCE tasting.

FORMATS
750ml
CURIOSITY
The label of "Ho'opa" is "narrative": we invite you to open it and read all the stages of Pizzolato's journey into the world of PIWIs! The Hupa or Hoopa language belongs to the Athabaska language family, spoken by the Hupa people along the lower Trinity River in northwestern California and, prior to European contact, also by the Chilula and Whilkut. The literal meaning of the native name is: "Language of the people who inhabit the Hoopa Valley".

Share