Cantina Pizzolato
"BACK TO BASIC" ORGANIC RABOSO VENETO IGT
Regular price
Sale price
€8,50 EUR
Unit price
per
Sale
Sold out
Organic and Vegan Wine
VINTAGE 2021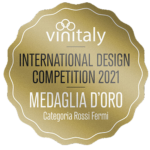 GOLD LABEL in the category "Still red wines with designation of origin and geographical indication of the 2020 and 2019 vintages" at the 25th edition of Vinitaly Design International Packaging Competition 2021.
DESCRIPTION
We care deeply about the responsibility of caring for and respecting our planet, so we try to improve ourselves every day. The new "BACK TO BASIC" line minimizes the impact of the wine supply chain on the environment. The certified organic and vegan grapes come from the Raboso vineyards of the owned farm, a vine to which we are historically very close and to which many memories of the family harvest are linked. A typically acidic wine, of medium body, with scents reminiscent of wild berries, blackberry and morello cherry.

VINIFICATION
This wine follows a classic red vinification. The maceration of the must on the marc lasts 6-10 days in order to obtain a young and immediately appreciable wine for its ready to drink.

ORGANOLEPTIC NOTES
Ruby red colour. Scent reminiscent of red berries, blackberry and marasca cherry. Typically sour, medium-bodied wine.
ANALYTICAL NOTES
Alcohol content: 12% vol.
Residual Sugar: around 3 gr/lt
NOTES OF THE SOMMELIER
Service temperature: to be served at 16°C-18°C.
Pairings: suitable for succulent and typical dishes of Venetian cuisine. It goes perfectly with typical Venetian cured meats and cheeses.
MANUFACTURER'S NOTES
"Organic for us is a lifestyle choice, a responsibility that inspires every aspect of our reality. The BACK TO BASIC line represents the essence of the corporate identity: minimizing the impact of the entire wine supply chain on the environment. The certified organic and vegan grapes come from the vineyards of the owned farm. The bottle is made of 94% recycled glass. The 100% sustainable cork stopper, as well as the capsule and the cardboard packaging, derive from recycled material. The label is obtained from waste from the cotton industry and uses as little ink as possible." Seventh Pizzolato
Share